Recent news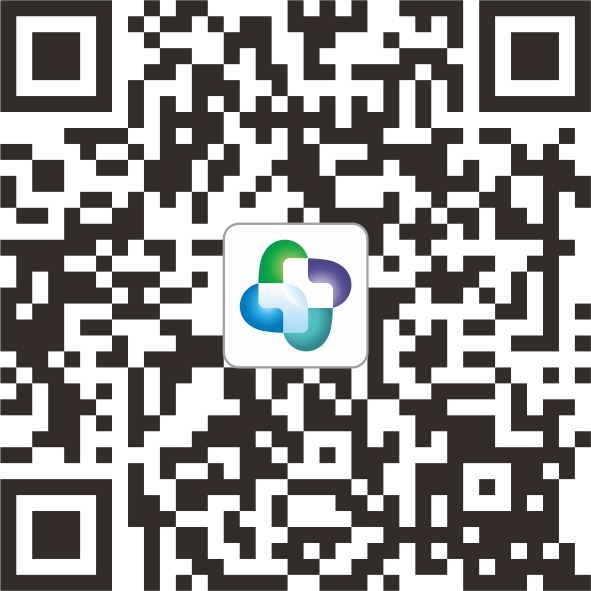 Scan the code to follow the official WeChat
Successful Conclusion of the China-UK Neurosurgeon Communication Webinar
The China-UK neurosurgeon communication webinar entitled Selection and Application of Dural Substitute, which is organized by Medprin and our partner in the UK, was successfully held on Friday, July 16th, 2021.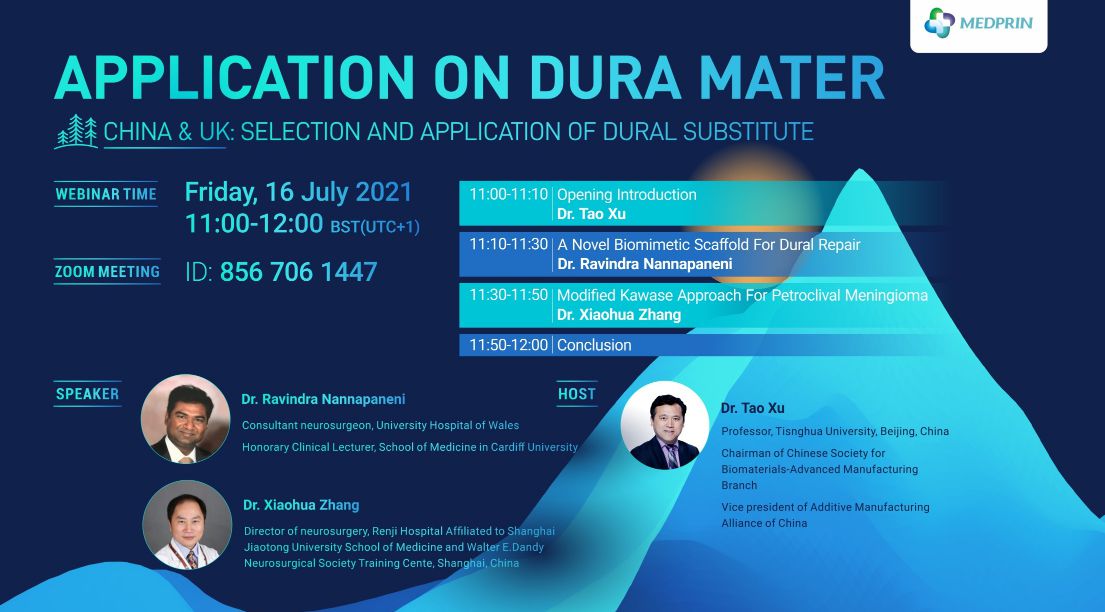 The event was held in Zoom and simultaneously broadcasted to one of the biggest online neurosurgery forums in China. Over 3000 participants from the UK, China, Australia, Slovenia, etc across the world joined this event via different platforms.
We were honored to have Dr. Ravindra Nannapaneni from the UK and Dr. Zhang, Xiaohua from China, both are leaders in their field, to share their experience on application in dura mater. They gave wonderful lectures and had enthusiastic discussion.
With the topic of "A Novel Biomimetic Scaffold for Dural Repair", Dr. Nannapaneni shared his insights on different dural repair materials among autograft, allograft, xenograft, and synthetic materials. He showed us what will be an ideal dural substitute from neurosurgeon and patient's perspective, respectively. During Dr. Nannapaneni's presentation, he highlighted ReDura™, which has features of excellent conformability, high mechanical strength and is watertight enough to prevent CSF leakage, for meeting his need for satisfied dural repair surgery.
With the topic of "Modified Kawase approach for petroclival meningioma", Dr. Zhang Xiaohua emphasized the importance of designing the approach to the lesion in the petroclival region and shared with us how to safely remove the petrous bone with several clinical cases using modified Kawase approach.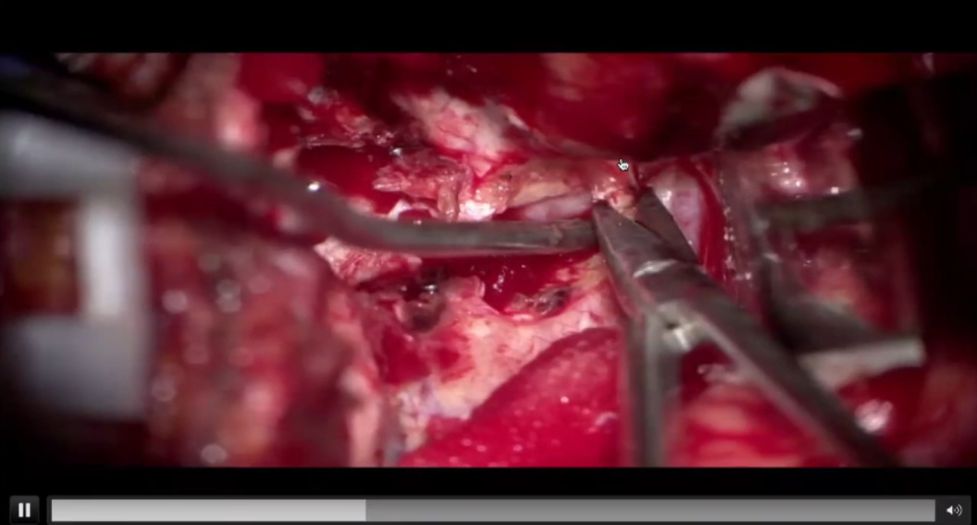 In the Q&A section, Dr. Nannapaneni and Dr. Zhang answered questions from the audience, and discussed topics such as trend of using modified Kawase approach, use and selection criteria of dural substitute in endoscopic approach.

This is our first time to hold a webinar on multiple broadcast platforms and it came to a successful conclusion and was a fruitful experience for all participants. We hope it acts as a bridge to facilitate communication of neurosurgeons worldwide, and please stay tuned for our next webinar!